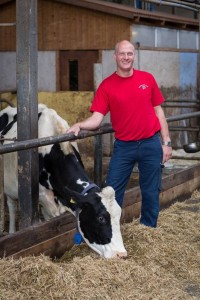 We have used aAa® for about one year and the way we choose bulls is quite different now.
Our cows were bred very sharp before, and therefore we needed bulls with more strength and power.
The first aAa®-bred calves have come now and we have calves from several bulls. Of course we can see differences among the calves, but we see big progress in the strength and power compared to the calves we had before aAa® breeding. We also see that they are more vigorous and have more energy right from the start.
When I saw the size and power of the first calves from aAa® matings, I became a little worried that the first calf heifers would have difficulties in calving, but that has not been the case at all. I will follow aAa® as we proceed and choose the bulls for the heifers with great care.
I'm looking forward to seeing the young calves grow into heifers and I anticipate they will be stronger and healthier as cows.
Bengt Engdahl
Månsagården
Mariestad, Sweden